Episodes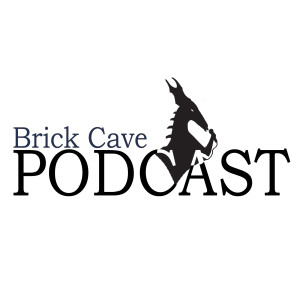 Wednesday May 13, 2020
Wednesday May 13, 2020
Brick Cave Principal Support Executive Bob Nelson talks about Brick Cave's upcoming event schedule, recorded book launched from fantasy author Bruce Davis (Gold Magic), poets Bill Campana (If Moths...) and Patrick Hare (Corporate Boiler Plate Vinegar), changes to the Publisher's 2020 manuscript submission process and more.
It's a veritable data dump of Brick Cave information right into your brain.
Mentioned:
https://www.youtube.com/brickcavemedia
The Brick Cave Podcast is ©2020 Brick Cave Media LLC., all rights reserved. for more information on Brick Cave Media, visit the organization's website at https://brickcavemedia.com. The Brick Cave Membership Community is called the BC Book Club, and you can join at https://bcbookclub.com.