Episodes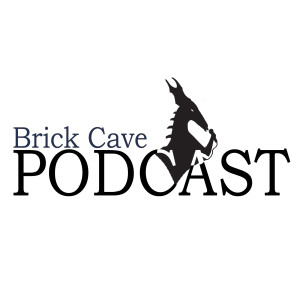 Sunday Aug 23, 2020
Sunday Aug 23, 2020
Updates from across the Brick Cave universe! Including the information on how to submit microfiction, manuscripts, poetry and other content to Brick Cave. Bob also talks about the release of hard bound editions of Brick Cave books, including Platinum Magic by Bruce Davis, The Healer's Legacy by Sharon Skinner and The Last Incarnation by J.A. Giunta.
There's a tsunami of new titles building and Bob recaps the upcoming release list. Yes, "Peetin' the Pieces" is a REAL phrase, just keep drinking your coffee and listen to he rest of the episode. Bob also recaps the top 5 selling Brick Cave books for 2020.
FYI- you can like our YouTube Channel here.
And Bob throws out a special book challenge, but you have to hear it to know what it is.
About Bob
He's the dude that runs Brick Cave.
About Brick Cave Media
The Brick Cave Podcast is ©2020 Brick Cave Media LLC., all rights reserved. for more information on Brick Cave Media™, visit the organization's website at https://brickcavemedia.com. The Brick Cave Membership Community is called the BC Book Club, and you can join at https://bcbookclub.com.