Episodes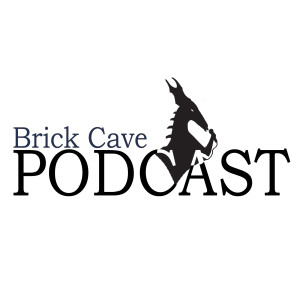 Thursday Mar 03, 2022
Thursday Mar 03, 2022
Patrick Kicks off Part 3 with a "bitter old man" poem. They talk about slam & the Storytellers Slam. Bill talks about getting booted by Facebook and his special relationship with Mark Zuckerberg.
There's more to this podcast! Members of the BC Book Club have exclusive access to even more of this episode. Learn how you can get access to the rest of this recording here: https://brkcv.com/3IiWE56
About Bill Campana
Bill Campana is a 1955 model who has outlived his paint job and warranty, and writes poems just to prove it. He has five books of poetry out with Brick Cave Media: Said Beauty to the Blues, The Ragtime of Modern Living and flotsam and gomorrah (parlour tricks and other mysteries). He has a high school diploma but has no idea where the hell it is. Learn more at https://brkcv.com/3LZBUS3
About Author Patrick Hare
A performance poet for more than twenty years, Patrick Hare has always redefined the ability of poetry to be a weapon of humor, using a sardonic scalpel in his language and theme choices to un-apologetically reveal the areas of our lives we'd all rather not see.
Patrick has performed nationally, including several National Poetry Slams. Learn more at https://brkcv.com/3JRQ7ib
About Brick Cave Media™
The Brick Cave Podcast is ©2021 Brick Cave Media LLC., all rights reserved. for more information on Brick Cave Media, visit the organization's website at https://brickcave.media. The Brick Cave Membership Community is called the BC Book Club, and you can join at https://brkcv.com/3shtc9Y.
How Brave Are You?
Are you brave enough to let Bill or Patrick read your poem live on the air?
You can submit your poem to have the guys read it during the show, read more here:
https://brickcave.media/index.php/brick-cave-podcast/about-the-podcast