Episodes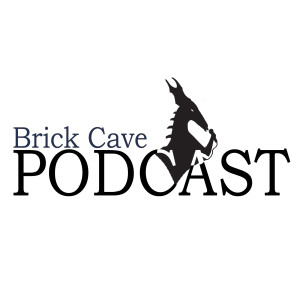 Monday Jan 31, 2022
Monday Jan 31, 2022
Bruce and Sharon open this episode talking about their favorite writing and literary web locations, mentioning people such as Jane Friedman, xkcd.com and others.  
About Sharon Skinner
Sharon Skinner is the author of 9 books and a number of short stories, including the Tavara Tinker Series. Her most recent title, The Exile's Gift, is available now from Brick Cave Media. She is online at https://sharonskinner.com
About Bruce Davis
Bruce Davis is the author of 7 books and several short pieces of fiction. He writes science fiction, fantasy and non fiction. His most recent title, Gold Magic, is currently available from Brick Cave Media. He is online at https://brucecdavis.com.
About Brick Cave Media™ 
The Brick Cave Podcast is ©2021 Brick Cave Media LLC., all rights reserved. for more information on Brick Cave Media, visit the organization's website at https://brickcave.media. The Brick Cave Membership Community is called the BC Book Club, and you can join at https://brkcv.com/AboutBCBookClub.
There's more to this podcast! Members of the BC Book Club have exclusive access to even more of this episode. Learn how you can get access to the rest of this recording here: https://bcbookclub.com/index.php/be-a-member
Also Mentioned: Frigid Reads, https://www.patreon.com/frigidreads
SCBWI, https://www.scbwi.org/