Episodes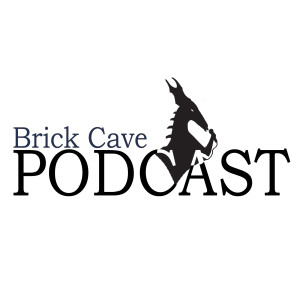 Monday Mar 07, 2022
Monday Mar 07, 2022
Bruce and Sharon review their year of 2021. They talk about their upcoming events in 2022. They talk about the Y/E COVID impact. Bruce covers hi current reads.
There's more to this podcast! Members of the BC Book Club have exclusive access to even more of this episode. Learn how you can get access to the rest of this recording here: https://brkcv.com/3IiWE56
About Sharon Skinner
Sharon Skinner is the author of 9 books and a number of short stories, including the Tavara Tinker Series. Her most recent title, The Exile's Gift, is available now from Brick Cave Media. She is online at https://brkcv.com/3vgxIHG
About Bruce Davis
Bruce Davis is the author of 7 books and several short pieces of fiction. He writes science fiction, fantasy and non fiction. His most recent title, Gold Magic, is currently available from Brick Cave Media. He is online at https://brkcv.com/3588TTR.
About Brick Cave Media™
The Brick Cave Podcast is ©2021 Brick Cave Media LLC., all rights reserved. for more information on Brick Cave Media, visit the organization's website at https://brickcave.media. The Brick Cave Membership Community is called the BC Book Club, and you can join at https://brkcv.com/3shtc9Y.
Wanna Hear Their Thoughts on YOUR first Page?
First Words is the segment of the show where Bruce and Sharon each select the first page of someone's work, read it on air, and discuss it with feedback.
You can submit your first manuscript page to have them read it during the show, learn more here:
https://brickcave.media/index.php/brick-cave-podcast/about-the-podcast