Episodes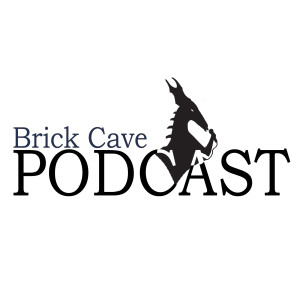 Monday Apr 20, 2020
Monday Apr 20, 2020
Things at Brick Cave are far from slow right now, and Bob recaps the upcoming digital book signings, talks about the (lack of) event schedule and encourages everyone to set up their access to the BCBookClub. Upcoming events include:
Founded in 2006 and headquartered in Mesa, AZ, Brick Cave Media publishes books in digital ebook, audio book, paperback & hard cover print formats. Brick Cave features the works of authors such as Sharon Skinner, J.A. Giunta, Scott Woods and Bruce Davis. As a publisher, Brick Cave makes appearances at several events each year, including the Los Angeles Times Festival of Books, Tucson Festival of Books, Mesa Festival of Books and Bay Area Book Festival among others. Find out more at https://brickcavemedia.com.
Recorded in the actual Brick Cave of Lore (the home studio).
Engineered by: Bob Nelson
Editing by: Bob Nelson
©2020 Brick Cave Media
https://brickcavemedia.com